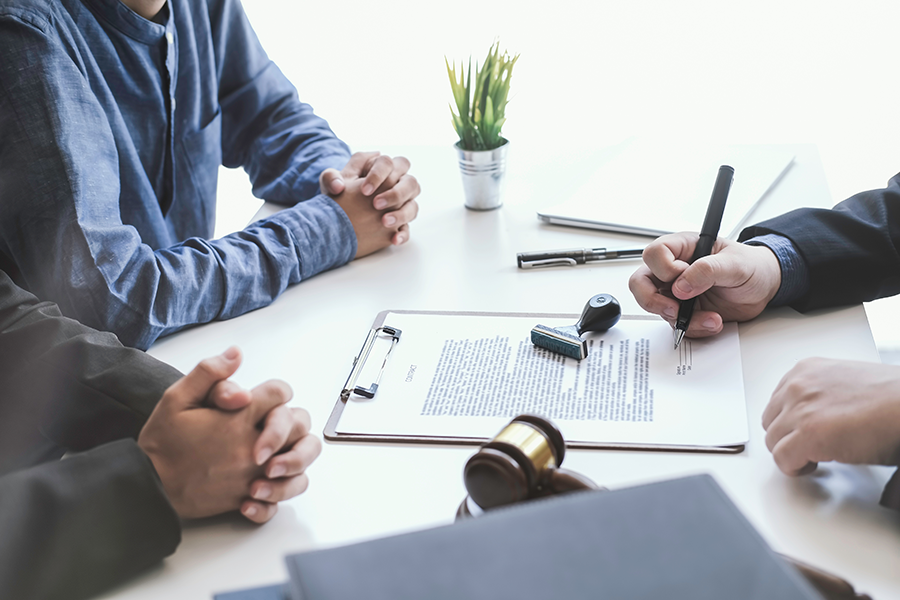 Not all businesses in Utah have their own attorney. Many businesses throughout the state are small to medium-sized. They're large enough to need legal input on sophisticated business matters but aren't yet prepared to hire an in-house counsel.
To address their legal and business law needs, these growing companies work with a knowledgeable Utah law firm that acts as their external general counsel. This structure provides much of the same legal support as an in-house counsel or attorney staff does.
Business Law in Utah
It's important for the business to work with an external lawyer who's familiar with the growing company's legal issues in Utah. They must be familiar with the legal issues the business is currently facing as well as those it will face in the future.
The business lawyer is there to help the business develop strategies to address and manage the business's risks. Acquiring an in-depth understanding of the business and its leadership is essential to the task, allowing for the provision of legal support that meets the company's requirements and operating budget.
The External Business Lawyer's Role
The business attorney will help the business to deal with negotiating contracts with vendors, corporate governance matters, employee terminations, or managing expenses associated with business litigation. In these ways, the external general counsel in Utah is an integral part of their client's business team. They're involved in helping the business to operate more efficiently by managing the legal matters that affect the growing enterprise.
An external business lawyer frequently provides these types of services to the business:
Assist in corporate restructuring
Maintain documents relating to corporate governance
Counsel directors and company officers on strategic matters and/or fiduciary duties
Draft employment contracts, offer letters, nondisclosure agreements (NDAs), and non-compete agreements
File/monitor applications for trademarks
Analyze current and future risks to the business
Draft and negotiate leases
Advise the business about regulatory compliance
Select, retain, or serve the business as legal counsel as required
Advise the business about potential mergers or acquisitions (m+a)
Litigate or provide arbitration or risk management services
Advise the business about insurance matters, e.g. coverage disputes, premium costs, etc.
Proactive Legal and Risk Management Services in Utah
It makes good business sense to proactively manage and deal with business law matters. It's often more cost-effective to do so. Rather than putting out legal fires as they occur, business leaders know their legal matters are covered. Their external business lawyer stands by to help no matter what.
Business Legal Counsel in Utah
Your business may need advice about incorporation or formation. Your selection of business entity, e.g. LLP, LLC, S Corporation) is often related to tax efficiency.
An external business lawyer works with your business to select the entity that best aligns with their business goals. Many businesses need legal representation in litigation matters, including partnership or shareholder disputes, franchise disputes, breach of contract, or interference matters.
If you're planning to buy, sell, or transfer a business, you need a knowledgeable business lawyer to review buy and sell agreements, contracts or offer advice about financial questions.
You may also need ongoing advice about business maintenance, e.g. stock issuance, tax planning, regulatory and annual filings, or corporate minutes. Questions about equipment rentals or purchases, contracts or commercial agreements, franchising questions, and much more will arise. Your business may buy or sell commercial real estate and have questions about construction or land development issues in Utah. Your business may have questions about intellectual property, including the establishment or protection of property rights, contracts, and confidentiality agreements.
If your company is involved in the international markets, you may have questions about how to arrange letters of credit, shipping, or export controls.
Regardless of your industry or financial goals, your business needs experienced legal resources. If you have questions about business law in Utah, contact Terry Spencer at 801-566-1884 today.