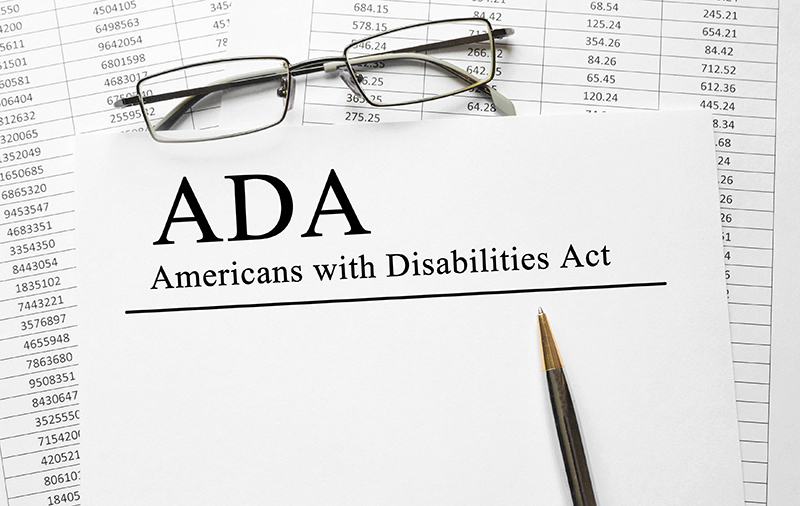 The Americans with Disabilities Act (ADA) imposes strict requirements on commercial properties. The ADA lays out guidelines for building accessibility for disabled people. Non-compliance with these standards can lead to heavy fines or expensive lawsuits. Thus, commercial property owners need to ensure their building is "up to code" at all times.
Which Businesses Need to Adhere to the ADA?
The ADA will apply to any business that provides "public accommodations." This means it covers any business that provides services or products to the general public. This term can be interpreted to include everything from restaurants to doctors' offices. The ADA may not fully apply to buildings such as factories or some office buildings which do not directly serve the public.
What is Required by the ADA?
In a nutshell, what the ADA requires is that a business make "reasonable accommodations" for people with disabilities. In most cases this will not involve totaling re-hauling the premises or business policies. ADA regulations are intended to provide equal access to business services. They are not designed to impose additional burdens on commercial property owners.
There are a few general requirements that affect the average business property. For example, most commercial properties must allow those with service animals to enter the premises. Service animals are defined as those who perform a specific task that relates the to individual's disability. Under current law, emotional support animals do not qualify as service animals. However, if a business is unsure about an animal's status they may only inquire as to whether the animal is used to help with a disability and what task it performs.
Commercial property owners or lessees must also provide access to people who use mobility devices. This applies to patrons with wheelchairs, braces, crutches or respiratory aid equipment. These visitors must be able to enter any part of the business that is open to the public. A business may prohibit certain types of mobility vehicles if they affect the safety requirements of the property. Such action should only be carried out after a thorough assessment with a real estate lawyer.
Get Help With ADA Compliance
If you are being sued for an ADA-related issue or need help determining if your property meets the requirements contact a real estate attorney at T.R. Spencer Law Office. Their law office can help you find applicable safe-harbors that will save you from unnecessary expenses.