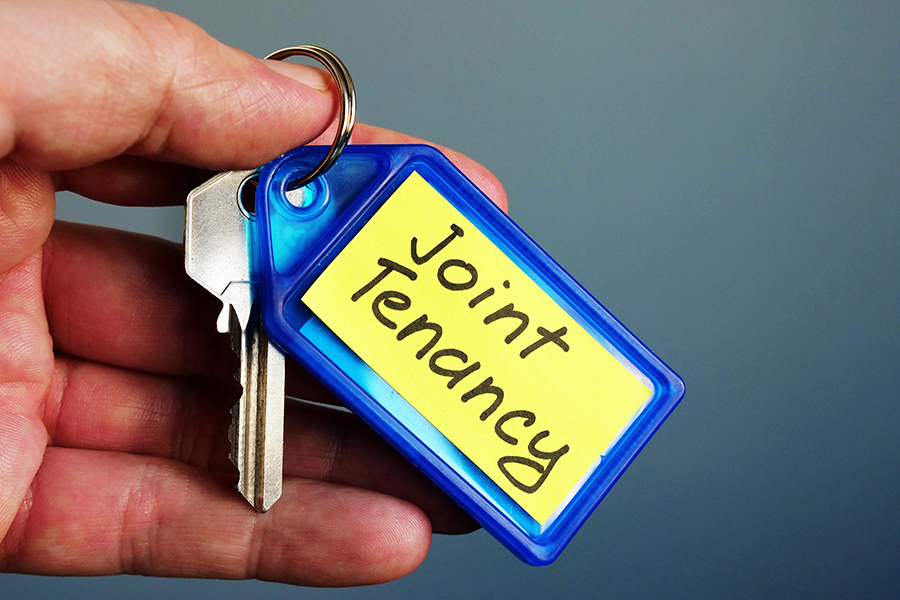 It's fairly common for a married couple to own property in joint tenancy. This title is popular because it allows for an easy transfer when one spouse passes away. This is due to the fact that property held in joint tenancy avoids probate. However, someone still has to do the work to get the property into the other joint tenant's hands. Learn more about the process behind transferring a joint tenancy after the death of a co-owner.
More On Joint Tenancy
There are a few defining characteristics of a joint tenancy. In this type of estate, all owners control the property in an equal manner. It is said that each tenant owns an equal share and has an equal right of control. Yet, with equal control also comes equal financial obligations. Two or more parties can create a joint tenancy, including a married couple. This type of estate must be created through a deed if the "four unities" are met. Joint tenancies also have a right of survivorship. This ensures that the property will remain in the hands of an existing owner if another becomes deceased. Overall, there are many different reasons why people may decide to enter into a joint tenancy.
A Look a Ownership at the Time of Death
The most important aspect to a joint tenancy is the right of survivorship. As described, this means that the property automatically reverts to the remaining owners. However, this won't be reflected on the deed without further action. Generally, this will take some footwork at the office of the Utah County Recorder. You may have to submit a certified death certificate and a signed statement identifying yourself as the sole owner. This latter document will contain information about the land, the original deed and the identity of the deceased person. Once you make a sufficient showing, the county office will update the records to reflect the changes. An estate attorney can also assist you with this process.
Other Considerations
Don't make the mistake of mixing up joint tenancy with tenancy by the entirety. These two estate law terms are often confused because they are fairly similar. In contrast to a joint tenancy, a tenancy by the entirety is title only available to married couples. In this situation, both spouses own the property as one legal entity. In other words, the marital unit owns the property.
It is harder to dissolve a tenancy by the entirety. A tenancy by the entirety cannot be severed by selling an interest. One spouse's share is also not devisable through a will. Yet, it is similar to a joint tenancy in that the death of one spouse will make the other spouse the full owner. However, there are some other distinctions that you should discuss with a real estate attorney before choosing a title, or attempting to initiate a transfer.
For more assistance with estate law or end of life legal issues, contact us at TR Spencer Law Office today.