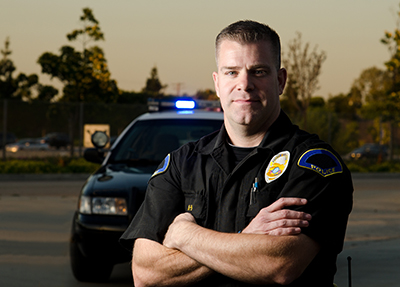 In reaction to the recent shootings of police officers in Iowa and many other parts of the country, Utah Representative Paul Ray (R-Clearfield) has drafted legislation, that if passed, will require prosecutors to seek a mandatory death penalty for targeting and killing a police officer, according to the Deseret News and the Associated Press.
Ray is adamant that this legislation is necessary to help prevent the increasing occurrences of attacks against the police.
"I want an ultimate penalty. If you target, you kill a police officer, you need to pay with your own life,"
said Rep. Ray. He has been a long-term champion against violent crime. But the recent murders of two officer in Des Moines, Iowa angered Ray so much, he says he is even more determined to get his capital punishment legislation passed as soon as possible.
In speaking about the perils that the police department faces on a daily basis, Ray stated, "These are guys who knowingly, every day, go to a job they know they may not return from. And then you've got cowards that are going out and targeting these guys, trying to make sure they don't go home to their families."
The legislation is already complete and should be presented in the near future. Ray has been drafting the bill since July after the killings of police officers in Dallas and Baton Rouge. The bill focuses more on the intentional targeting of police officers, and not on attacks involved during the commission of a crime, said Ray. In addition to the mandatory capital punishment provision for lethal attacks, the bill will also include stiffer penalties for non-lethal assaults against law enforcement officers.
The death penalty for the murder of police officers is already law in Utah, but the new bill would require that prosecutors always seek the death penalty, regardless of the circumstances or cost to the state. Any police murder case would have to be tried even if the evidence is not strong, rather than prosecutors agreeing to a plea deal. Salt Lake County District Attorney Sim Gill does not support the bill and has serious concerns about the legislation. "Would we want to force a trial even if the case starts to deteriorate and risk losing the case?" Gill said. However, he did say he would support much tougher penalties for attacks on officers.
Let the experienced attorneys at T.R. Spencer Law Office help you with any of your legal needs. Call them at 801-566-1884 for an appointment.