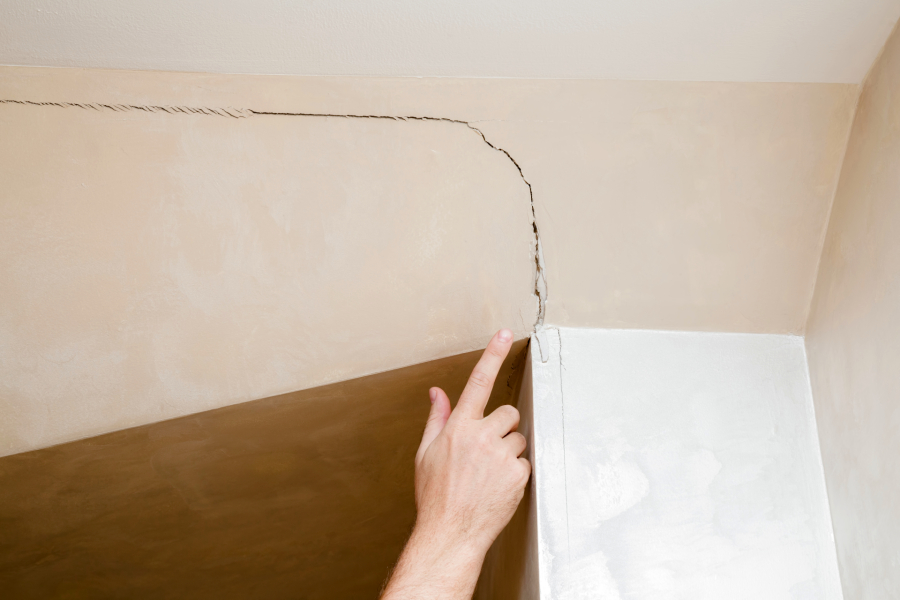 Buying a new home is an exciting time. There's no doubt that you have high expectations when going through the process. Yet, what happens if the deal doesn't turn out as good as you originally thought? What if you move into the home only to find that there is some unknown defect? If this happens, you may be regretting your decision, but there are some legal remedies available to help you. See how to address newly discovered defects after the sale has closed.
Disclosure is the Seller's Responsibility
In most jurisdictions, the seller of the home is tasked with disclosing any known problems with the home. Each state will have certain disclosure forms that provide the seller with this opportunity. In most cases, the seller will be required to disclose all known material defects. These are conditions that are so significant that they pose a safety risk to the new occupants. When the seller fails to disclose such defects, the sale can be invalidated or cancelled.
In Utah, sellers must comply with both Utah Code. Annot. section 57-27-201 and the case law in Mitchell v. Christensen, 2001 UT 80, 31 P.3d 572. These outline the major disclosures required by Utah law. Section 57-27-201 requires disclosing if the property was involved in the manufacture of methamphetamines. The Mitchell case requires sellers to disclose known material defects that are not apparent to a reasonable buyer. Yet, Utah law also mandates that certain things are exempt from disclosure. Under Utah Code section 57-1-1, sellers do not have to mention issues that "stigmatize" the property. As such, sellers do not have to state whether a person with a communicable disease inhabited the home. The disclosure of material defects is focused on the home's structure itself.
Some of the Potential Defects
There are many different defects that can surface in any given transaction. Be on the lookout for the following:
Undetected water damage
Termite infestations
Problems with sewer lines
Radon leaks
Septic tank malfunctions
Electrical wiring issues
Yet, this list is not exhaustive. There are a number of different issues that can arise. Basically, any defective issue that has a significant impact on the value of the home and poses an unreasonable risk may qualify as a material defect. If you are unsure whether a certain condition meets the standard, speak to a real estate lawyer for a professional opinion.
What Is Not a Material Defect
There is a clear line drawn between material defects and those of a non-material nature. As discussed above, material defects must affect a component of the home in a significant, dangerous manner. Therefore, the mere fact that an appliance is no longer working or that there are small blemishes is not sufficient.
Finding Out Afterwords
There are a few different legal remedies if you encounter hidden defects after the sale. Generally, the availability of such options will depend whether the home is still in escrow. It will also depend on whether the non-disclosure was intentional. In cases of willful non-disclosure, the seller may be liable for fraud. Failing to list all known material defects can also make the seller the subject of a lawsuit for fraudulent non-disclosure.
In the end, most buyers will need to demand that the issue be resolved or will seek money damages. A real estate attorney can help you review your options and initiate litigation for home defects if necessary. Contact us at TR Spencer Law Office.