Why Choose Our Firm For Your Legal Needs?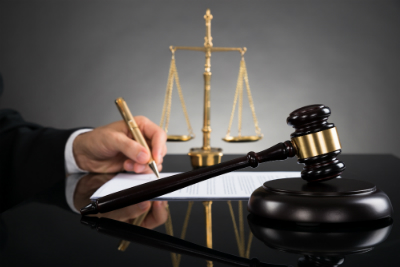 The attorneys at T.R. Spencer Law Office bring expertise, experience, and the small office personal touch to the table, making you feel comfortable knowing that you won't be shuffled around and lost in the crowd like some large firms may do. You will receive one-on-one attention from one of our attorneys who has the know-how to help you with your specific legal situation. You need quality legal advice about situations involving marriage, family law, business law, and estates, and we are here to help, at a surprisingly reasonable cost.
Unlike mega law firms that handle many different specialties, we practice in just a few legal areas, so you can be confident knowing that we have the proper experience to tackle any legal problem in that field.
That's because we have done it before!
We practice in core legal areas, such as family law, including those involving marriage, divorce, custody, parental rights, adoption, and elder law; estate law, including estate planning, probate, and drafting wills, trusts and related documents; as well as business law, government affairs, criminal law, and negotiation and mediation.
We will know the judges and their court personnel, and they know us, too. We know what they expect from us, including their likes or dislikes. This gives our firm a distinct preparatory and tactical advantage that tremendously benefits our clients. We have handled cases in nearly every county in Utah and several in Idaho, so count on us to represent you competently and proficiently.
Lower fees and costs are another beneficial reason to choose us for your legal needs. Legal situations involving a problem marriage, custody disputes, parental rights, adoption, government affairs, and other sensitive subjects can become expensive and time consuming, involving many hours, months or years of attorney involvement. While we have the personal touch of a small law firm, the level of service we offer rivals that of large law firms. You will not have to sacrifice quality service and representation, and you will get efficient and cost effective legal assistance that you can trust.
We value each of our clients, whether big or small, and appreciate that so many of them come to us for all their legal needs time and time again. Why not do the same, and make us your home town attorney with "the personal touch". If you have any questions, or need help with any legal situation, please contact the experienced attorneys at T.R. Spencer Law Office at 801-566-1884 or send us an email at info@trspencer.com or on our contact page.