Marriage in Utah and the Judicial Recognition of a Relationship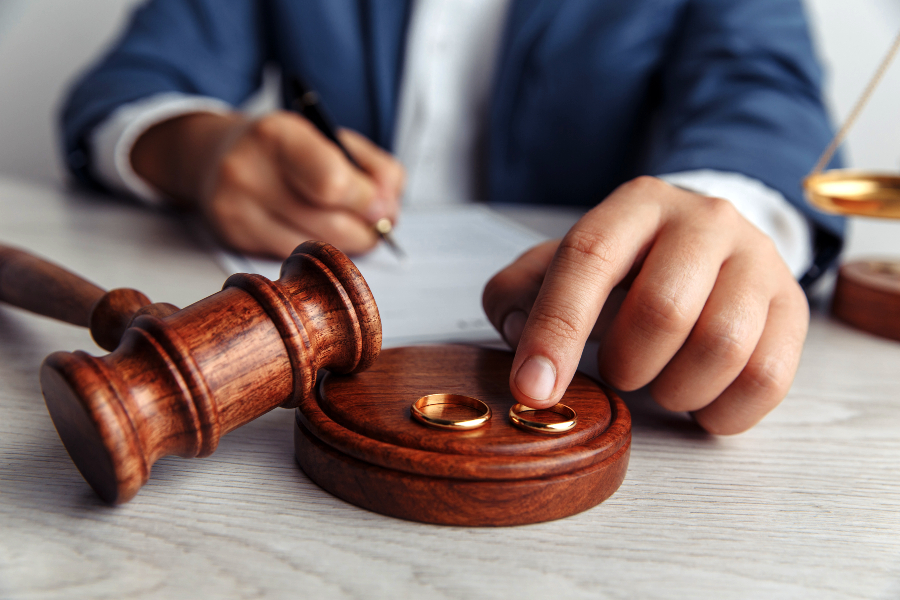 In this post, we discuss how to request the Utah court to recognize a relationship as a marriage. Many clients ask about common law marriage in Utah. Unfortunately, the state of Utah doesn't recognize common law marriage. The state of Utah does permit couples to ask the court to acknowledge their existing relationship as a marriage, even though they didn't previously file for a marriage license. A couple may ask the court to acknowledge the relationship as a marriage during the relationship or at its conclusion, or within 12 months of its conclusion.
If you need to ask the court to legally recognize a relationship as a marriage, but you did not have a marriage ceremony, you're in the right place. There are some reasons you might want to ask the court to recognize a relationship as a marriage, including:
The right to divide property purchased with the other party.
In any event in which you must show that you are divorced from another party, the court must determine that you were married to them first.
You want to file a lawsuit to ask for financial damages in a wrongful death claim.
You want to claim public, insurance, survivor, or retirement benefits.
You want to inherit property.
You aren't required to ask the court to recognize the relationship as marriage for the purposes of child custody, child support, and deciding parent time with the child. You can ask the court to do these things with a Petition to Establish Parentage.
Asking the Utah Court to Recognize Your Relationship as Marriage
As the petitioner, you must show that your relationship was viewed by others as a marriage. You and your partner were in an agreement showing (1) you were of legal age and able to give consent, (2) you were legally allowed to enter into a "solemnized marriage," (3) you lived together, (4) you treat or treated each other as marriage partners, (5) you present/ed yourselves as a married couple to others in public, and others believe you are married.
Either party in the relationship may petition the Utah court to recognize the marriage. Another party, e.g. your next of kin, may file the petition in your stead.
Asking the Utah Court to Recognize Your Same-Sex Relationship as Marriage
The U.S. Supreme Court has found marriages between same-sex individuals are valid. However, issues relating to federal same-sex marriage remain. You may have questions or concerns about the state's judicial recognition of your same-sex marriage. Contact an experienced Utah marriage attorney for legal advice about same-sex marriage now.
What is Proof of Consent in Utah?
Both partners must consent or agree to the marriage. The petition must prove this factor to the Utah court by presenting the couple's written agreement; witnesses who testify that they witnessed the couple's agreement to accept marital responsibilities; proof that the couple has or held joint credit and bank accounts; bought and jointly owned real property/real estate together; one of the partner's used the other's last name; filed joint tax returns; presented as a couple in the presence of others as marital partners, and declared their marital relationship when living together, i.e. wills or deeds.
If the Utah court accepts your request to recognize a relationship as a marriage, a decree is signed. The acknowledgment decree shows that the state recognizes the relationship as a marriage. In this way, this recognition of the marriage is legally identical to getting married. Of course, if there's no reason to show that the marriage was established earlier than the court's decision, it may be simpler and faster to get married after filing a marriage certificate.
If You Have Questions about Marriage in Utah
Marriage is always a major decision in a couple's life together. If you have questions about marriage, including prenuptial or post-nuptial agreements, contact Terry Spencer today.