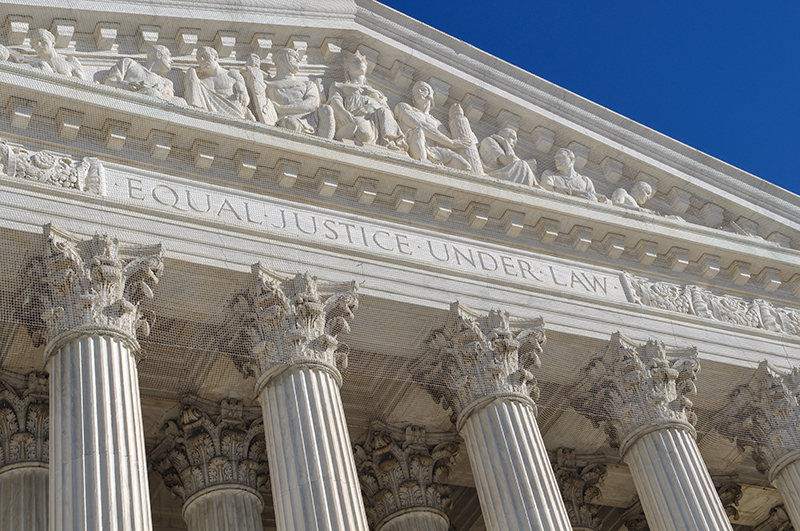 On June 28, 2018, Supreme Court Justice Kennedy announced that he was fixing to retire in a letter to President Kennedy. Almost instantly, many groups started campaigning for their favorite person to be appointed to the seat. The person who is appointed can serve in that role for life unless he chooses to resign. Since there have only been 162 people nominated to become a United States Supreme Court Judge, whoever is nominated joins an elite group.
The Process- Presidential Nomination
The president is given the power under the United States Constitution Article Two to nominate a person of his choosing. President Donald Trump has said that he is considering 24 different individuals, but he has declined to say who he is considering.
Senate Judiciary Committee
His nomination goes to the Senate Judiciary Committee. The committee uses a three-step process to determine if they should nominate the person to the full Senate.
The committee considers the person's background and finances.
The nominee is publicly questioned by the committee.
If the committee fails to nominate the candidate through no action or a lack-of-confidence vote, then the nomination is stopped. The president has to make a new nomination.
Of the 162 people nominated, 125 were confirmed and seven individuals chose not to serve. President George Washington was the first to withdraw a nomination when he originally asked for William Paterson to be approved before withdrawing his support the next day.
The United States Senate Judiciary Committee that currently has 10 Republican members including Chairman Charles Grassley while the Democrats have nine members including ranking member Dianne Feinstein. It is likely that Grassley would make the nomination to the full Senate.
Full United States Senate
The United States Senate then votes on the nomination that is suggested by the United States Senate Judiciary Committee. Until President Barack Obama nominated Merrick Garland in 2016, the United States Senate could filibuster to force the Senate to come up with 60 votes to approve the appointment. The laws were changed, so whoever President Donald Trump appoints will need a simple majority.
The next few months will be an interesting time as a new United States Supreme Court justice is approved. Whoever wins the nomination can be very influential in the future of the country as they hear cases from Utah and across the United States. The process for those wanting to hear their cases heard before the United States Supreme Court, however, starts by hiring a competent attorney like Utah attorneys T.R. Spencer Law Office.