When You Need to Take Over the Care of an Elderly Relative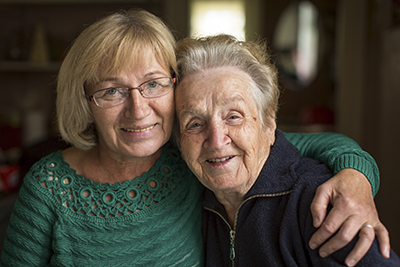 It can be one of the most difficult events in one's life; having to tell your elderly mom, dad, or other close loved one that they need more help and care. It isn't just hard for the elder who can no longer manage their finances or physical care by themselves – it can be even harder on the caretaker who is accepting this huge responsibility.
Guardianship Options
Many times, you may be able to convince your loved one to agree to a voluntary guardianship that may be needed to ensure you can take care of all their needs as the legal guardian. However, sometimes they are unable to consent due to mental incapacity or refuse to agree for other reasons, such as denial or fear of what will become of them and their assets. In this case, an involuntary guardianship petition may have to be filed so that a judge can determine what is best for them and set up an appropriate plan.
We Can Smooth the Way for Everyone
Change is hard, and this is understandable. Our firm has experienced elder law attorney that are experts at helping to make the road to helping your loved ones smooth and less stressful. We want your relationships to remain intact and loving. Therefore, our firm will take the most appropriate and considerate steps to help protect the welfare or the elder.
Guardianship May be the Best Option
Our attorneys can advise you if obtaining legal guardianship is the best option and file the necessary documents. The courts will appoint experts to evaluate your loved one's mental and physical capacity and prepare a report that will be presented to the court. That way, all parties, as well as the court, will be able to prepare the least restrictive, but effective, guardianship plan for you.
If you are considering your options to protect your elder relative's interests, contact the experienced Elder Law attorneys at T.R. Spencer Law Office at 801-566-1884 for advice and assistance.