Why Your Business Needs a Business Attorney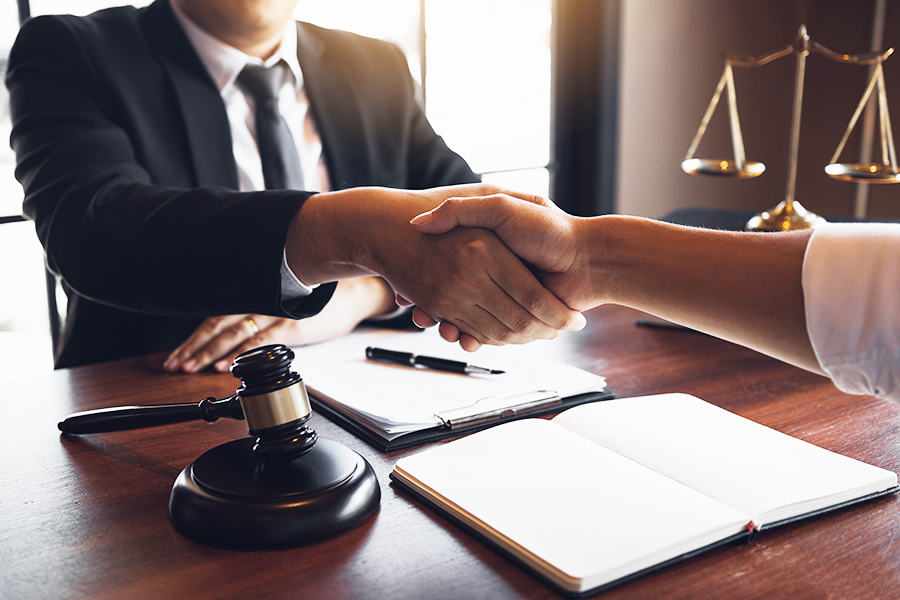 You may ask why your business needs a business attorney. Your business is like a child. You've nurtured it. You've poured energy, sweat, tears, and soul into its development and success. You want it to continue to grow, to succeed. Your business law attorney ensures your business's vital statistics and safety. While you don't take a loved one to the physician to get parenting advice, you won't need a business attorney to instruct you in the minutiae of running your business. However, some legal advice can assist you in long-range planning and safeguarding the business from unnecessary difficulties later on.
What Does a Business Attorney Do for You?
The short answer is your business attorney will assist you in many ways:
Your business lawyer will help you to complete and file any required documents and forms for the business.
He will advise you about contracts and assist you in creating properly structured agreements that close the possibility of unnecessary legal complications.
Your business legal team will protect you from any entity, including state or federal governments, filing a complaint against the business.
Your lawyer is an important relationship in the growth and maturation of your business. There are many potential pitfalls. If you run afoul of environmental laws, choose to acquire another business or its assets, need to make changes in your firm's partnership agreement, or have questions about the potential protective benefits of incorporating the business, call your business attorney.
Can a Business Lawyer Defend My Business in Court?
Yes. Lawsuits are an unfortunate cost of doing business as well. At some point in your business' life, you may need to protect yourself from another's lawsuit or file a legal complaint against someone else. The U.S. Small Business Administration (SBA) reports that, on average, half of the small businesses in the United States must deal with litigation every year.
It's never a good idea to go to court without experienced legal representation. Your business lawyer will defend you throughout specific litigation and, by retaining their services, you'll learn much more. If you're engaged in hiring new staff, your business lawyer is there to help you avoid wage and hour, discrimination, and other employment law-related matters.
Will My Business Attorney Help Me Navigate Employment Matters?
Yes. Your business attorney is there to provide valuable, relevant assistance as your business grows. Unlike project-specific legal resources, your retained attorney stands by to answer questions, review lease agreements, create contracts, and defend your interests. They maintain a relationship with you and the business.
Why Should I Have a Business Attorney on Retainer?
The short answer is, your business may need an experienced business attorney on short notice. It's much simpler to call your lawyer on retainer. The legal team stands by, ready to tackle any business issue. You won't need to call and evaluate legal resources when you need services now.
Your relationship with the business attorney provides peace of mind. You're regularly assured of your business' good health status. By delegating business affairs to your retained business lawyer, you're free to spend time on other matters.
Contact an Experienced Utah Business Attorney
TR Spencer & Associates is your full-service business law team. We're experienced in litigating business disputes, creating contracts, forming businesses, and writing contracts. If you need a business attorney in Utah, call us at 801-566-1884 during business hours or 801-244-7778 after hours.